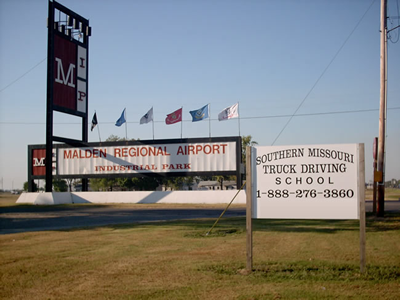 About Us
Southern Missouri Truck Driving School offers training to men and women seeking a career in the transportation industry. Students learn truck driving skills through classroom instruction and hands-on experience at the school located on the Malden Industrial Park in Malden, Missouri.
SMTDS students will learn every aspect of tractor trailer driving in a curriculum that includes operating practices, maintenance, coupling and uncoupling and actual over-the-road training. A low student-to-teacher ratio allows our experienced instructors to provide individualized attention and training. Students must meet specific qualifications for admission and tuition is affordable.
Since 1997, the SMTDS staff has helped men and women learn a new and rewarding career in the ever-expanding trucking industry. If you are interested in attending SMTDS or if you have any questions, contact the school online or call today, toll free, 1-573-276-3860.