Tuition Fee, Cancellation & Refund Policy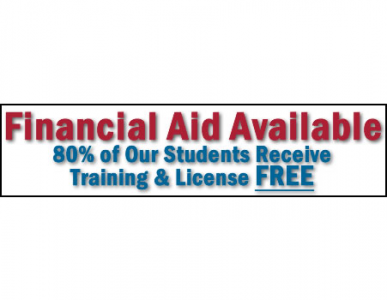 NEW FINANCING NOW AVAILABLE!!!
FOUR WEEK "20-day" Course (160 hours)
Tuition: $6000.00
There are separate fees required to meet Department of Transportation regulations for OTR drivers. This includes:
Fees
CDL Permit: $41.00
CDL License: $77.00 *This price subject to change by Department of Revenue.
Physical: $82.00 *This price is subject to change.
Tractor Trailer Driving Manual: $100.00
Admission Fee: $60.00
Note: If more than five (4) weeks is needed, it will be discussed by SMTDS staff and student and there will be an additional charge of $1250 per 40-hour week.
Cancellation & Refund Policy
A student may cancel within three (3) business days after signing an enrollment agreement. The student will be refunded all monies paid to SMTDS.

Once class begins, a fee will be deducted of $300.00 per class day up to class day 10 or two weeks of class. After this time, no refund will be issued.

Upon cancellation by student, money due student will be refunded within 60 days.

If tuition fee to attend SMTDS was borrowed from another source and not paid by the student, the money will be refunded to that source.
Some prices can change without notice and we encourage you to contact SMTDS for information. We would be glad to answer any of your questions or provide details to you. Simply contact us online or call us at 1-573-276-3860.
Hazardous Materials Endorsement Tuition and Fees
Tuition- $400.00
HazMat Finger Printing and Background- $86.50
Admision- 75.00
HazMat Endorsement - Entry Level Driver Training online training - $100.00 
There is NO refund for Hazardous Materials Tuition.
If interested in Hazardous Material classes, please contact SMTDS.